YMCA Abilities in Motion (AIM) Program
The YMCA Abilities in Motion (AIM) Program is a fully accessible program designed to assist individuals in their pursuit of health and fitness. AIM welcomes individuals with mobility concerns who are motivated to pursue exercise and physical activity in a social environment and understand the benefits of regular physical activity on the spirit, mind, and body.
Our goal at AIM is to provide a supportive and fully inclusive environment for individuals with mobility concerns who wish to pursue fitness as a means of maintaining a healthy lifestyle, and as part of their rehabilitation efforts. 
Our dedicated YMCA Staff and Volunteers work closely with participants, and are committed to providing support in the achievement of their long-term fitness and recovery goals. YMCA Staff and Volunteers are able to provide educational resources, personal fitness plans, and other resources to help you reach your fitness and rehabilitation goals.
Eligible program participants would include but is not limited to individuals with the following conditions:
Stroke
Spinal cord injury
Multiple Sclerosis (MS)
Amyotrophic Lateral Sclerosis (ALS)
Guillain-Barre Syndrome
Cerebral Palsy (CP)
Post-Polio Syndrome
Parkinson's Disease
Traumatic Brain Injury
Peripheral Neuropathy
Progressive degenerative neurological disorders
Amputations
Arthritis
Multi-trauma injuries resulting in physical limitations
Any other condition that results in mobility impairments and/or limitations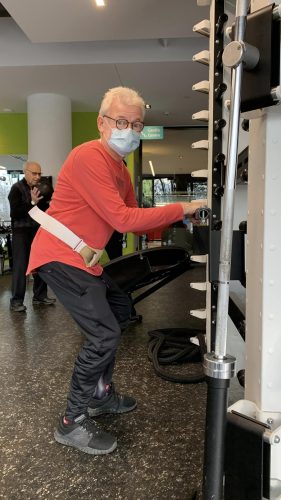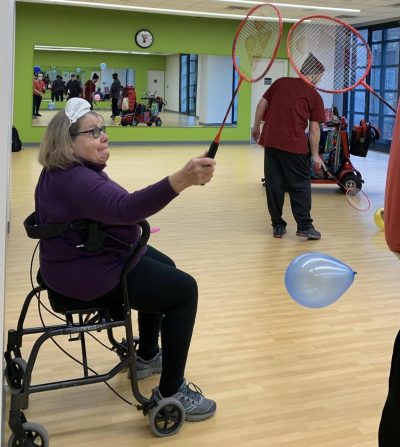 For registration and information on this class:
Cathy Beairsto Coordinator, YMCA Health & Active Living
(902) 423- 9622 ext. 0
[email protected]
All AIM participants also have access to the AIM Pool Time from 11:00a.m.  to 11:45 a.m. Tuesday and Thursday. This is open, unstructured pool time for those who wish to continue aquatic therapy after rehab, stretch, work on strength, or float, relax, unwind and take pressure off joints.
| | | |
| --- | --- | --- |
| Location | Address | Dates & Times |
| John W. Lindsay YMCA – Weight/Cardio Floor | 5640 Sackville Street, Halifax, NS B3J 1L2 | Tuesdays & Thursday 1:00pm – 3:00pm |
| John W. Lindsay YMCA – Aquatics Centre | 5640 Sackville Street, Halifax, NS B3J 1L2 | Tuesdays & Thursday 11:00am – 11:45am |
Class Fees:
AIM is included in a YMCA Membership