of Building Healthy Communities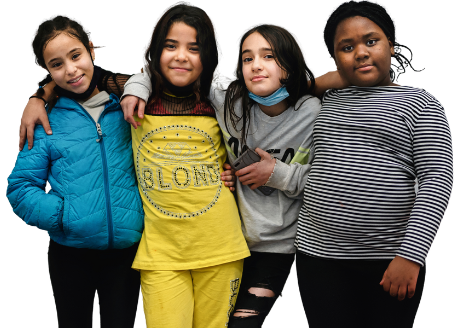 The YMCA of Greater Halifax/Dartmouth is a charity that ignites the potential in people, helping them grow, lead, and give back to their communities.
Financial assistance was provided to YMCA members and participants
Funding was secured to deliver YMCA wellness programming
Awarded in post-secondary academic scholarships
Children and youth had a safe space to participate in Y programs
The YMCA is more than just a place to work out. It's a thriving community of members who are here to help support one another so we can all shine brightly into our future. As a member, you'll feel good about the YMCA's work in your community while improving your health and wellbeing. 

It is because of the dedication, passion and generosity of donors and volunteers like you, that the YMCA is able to make such an incredible impact in our community.
At the Y, you join more than a gym. You join a community that nurtures potential, promotes healthy living and fosters social responsibility. 
With the support of our incredible donors, we deliver programs and services at over 80 locations across Nova Scotia to meet the most urgent needs in our communities. 
Fun! Rewarding! Amazing! That's just some of the ways YMCA volunteers describe their volunteering experience. Join us!
Find out why you should work at the YMCA of Greater Halifax/Dartmouth. Learn everything the Y has to offer, and how we support employees to reach their goals.
Nova Scotia Supports Ukraine
The YMCA is working closely with the government and
community partners across the province to welcome
and provide support to those arriving in Nova Scotia. Check out our services
Stay Connected. Subscribe to our quarterly newsletter, Y Connections.
Get news from YMCA of Greater Halifax/Dartmouth in your inbox through our Quarterly Newsletter "Y Connections"
---
By submitting this form, you are consenting to receive marketing emails from: . You can revoke your consent to receive emails at any time by using the SafeUnsubscribe® link, found at the bottom of every email.
Emails are serviced by Constant Contact
And, Follow us on Social Media: